So here is what Arrow has in store for us in December and it is again good.
From Arrow themselves…
Christmas will officially be starting early for cult film fans this December, with Arrow Video announcing a sleigh-full of titles that will be released throughout the month.
The cherry on the (Christmas) cake is Richard Kelly's modern cult classic, Donnie Darko, which is getting a Limited Edition Dual Format release from Arrow. Featuring both the Theatrical and Director's Cuts of the film and a host of time-bending special features, this is the definitive release of one of the biggest cult films of all time.
Earlier in the month, J-Horror fans get a big treat with a Dual Format release of Kiyoshi Kurosawa's haunting Pulse, which sees people in Tokyo compelled to commit suicide after visiting a mysterious website. Released the same week is classic thriller Cohen & Tate, starring Roy Scheider and Adam Baldwin as two hitmen who go on the road trip from hell when they snatch a youngster from witness protection.
As we creep towards Christmas, Arrow have four more amazing releases lined up. Hellgate is one of the hits of the video rental era, a horror film packed with gore and gags in the vein of Re-animator and Return of the Living Dead. Hell Comes to Frogtown, meanwhile, is a B-movie gem starring Rowdy Roddy Piper as one of the last fertile men on Earth after a nuclear holocaust, enlisted to impregnate a harem of women held prisoner by the mutant amphibian people of Frogtown!
Standout slasher The Burning also pops up in December, bringing its Tom Savini gore effects to a Dual Format release along with a slaughter of special features. This comes alongside cult sci-fi manga adaptation, The Guyver, produced by Brian Yunza and starring Mark Hamill as a rogue CIA agent who, along with a young martial arts student, comes across a dangerous bioweapon that puts him in the sights of an evil corporation.
Pulse – on Dual Format Blu-ray + DVD on 5 December 2016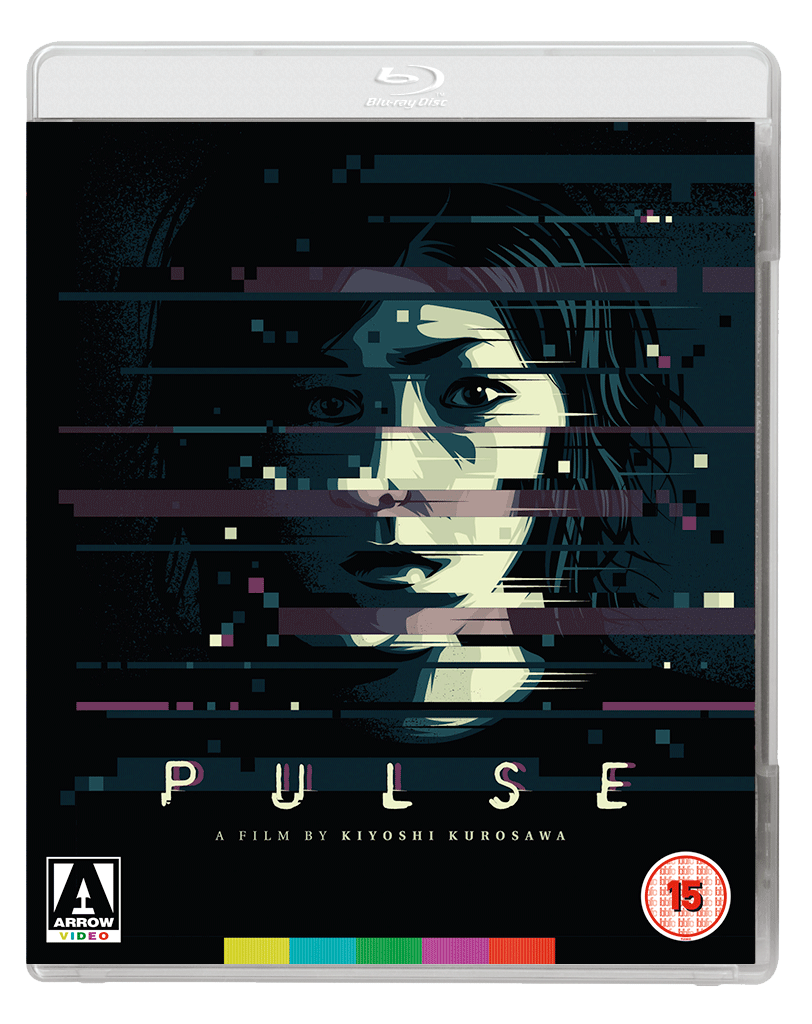 This exquisite release of one of the finest J-Horrors of all time features a host of special features including brand new interviews and appreciations, teamed with archive documentaries and footage. A must of fans of Japanese ghost stories.
Click HERE
Cohen & Tate – on Dual Format Blu-ray + DVD on 5 December 2016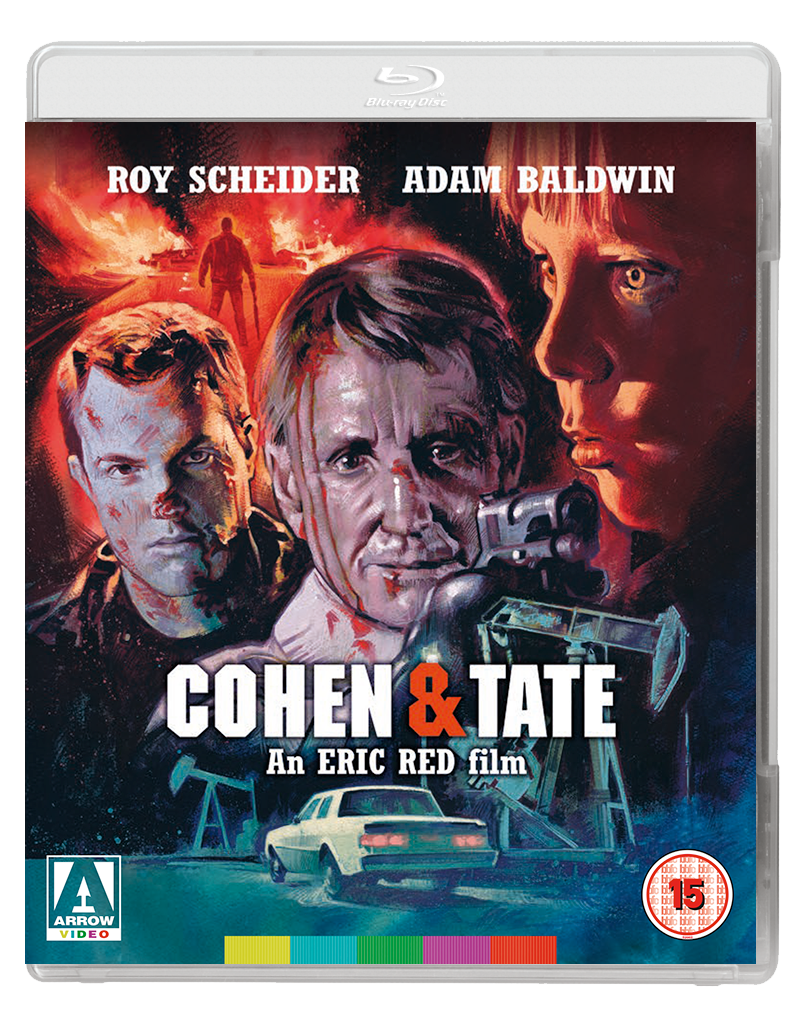 See Cohen & Tate like never before with this superb high definition transfer and director-approved special features. These include an audio commentary with writer/director Eric Red and original, uncut versions of some of the film's most famous shoot-outs.
Click HERE
Donnie Darko – on Limited Edition Dual Format Blu-ray + DVD on 12 December 2016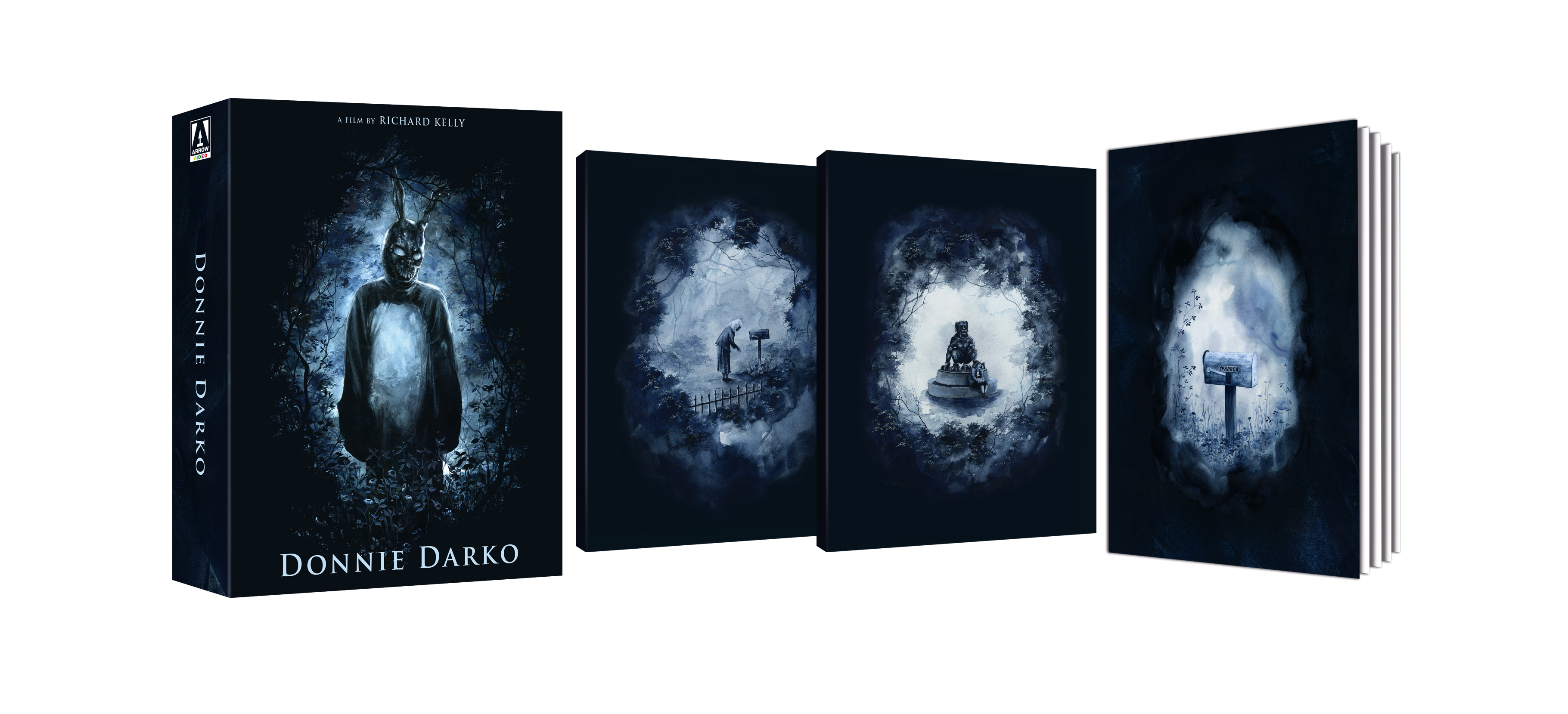 Supervised by director Richard Kelly and cinematographer Steven Poster, this release of Donnie Darko features brand new 4K restorations of both the Theatrical Cut and Director's Cut, allowing the film to shine like never before. Audiences also get brand new insight into the film with new interviews with the cast and crew.
Click HERE
Hellgate – on Blu-ray on 19 December 2016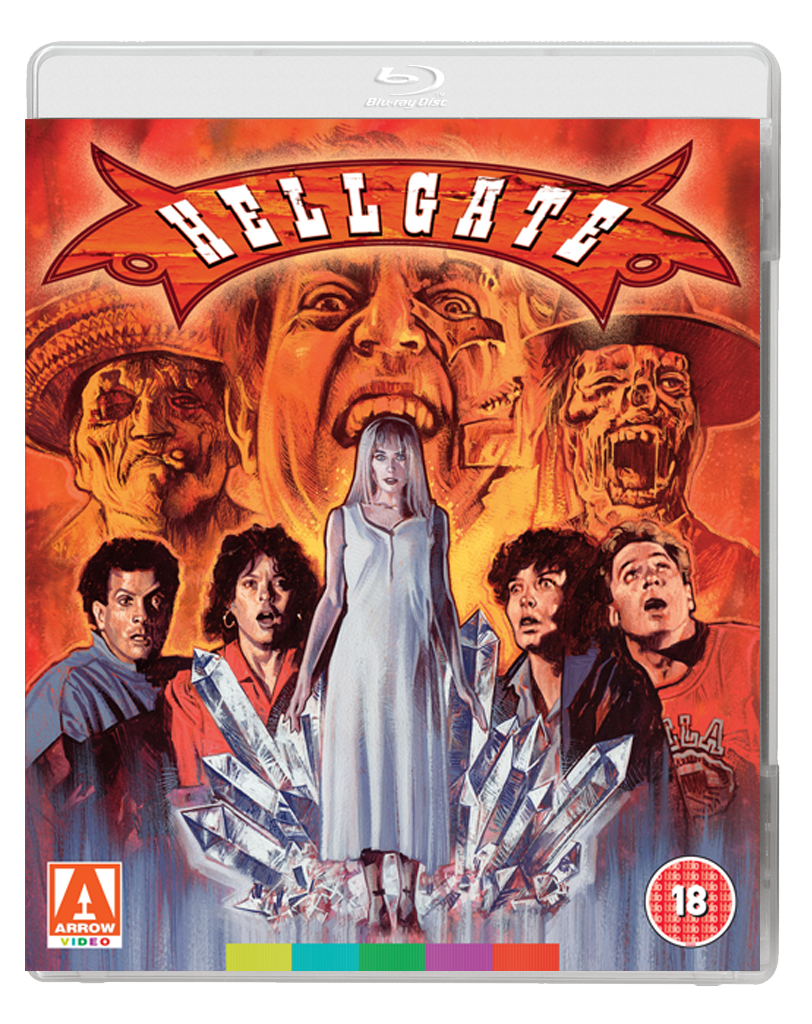 This video rental classic gets the high definition treatment, taking it a long way from the days of the VCR! A slew of special features celebrate Hellgate itself as well as the golden era of direct-to-video horror.
Click HERE
Hell Comes to Frogtown – on Blu-ray on 19 December 2016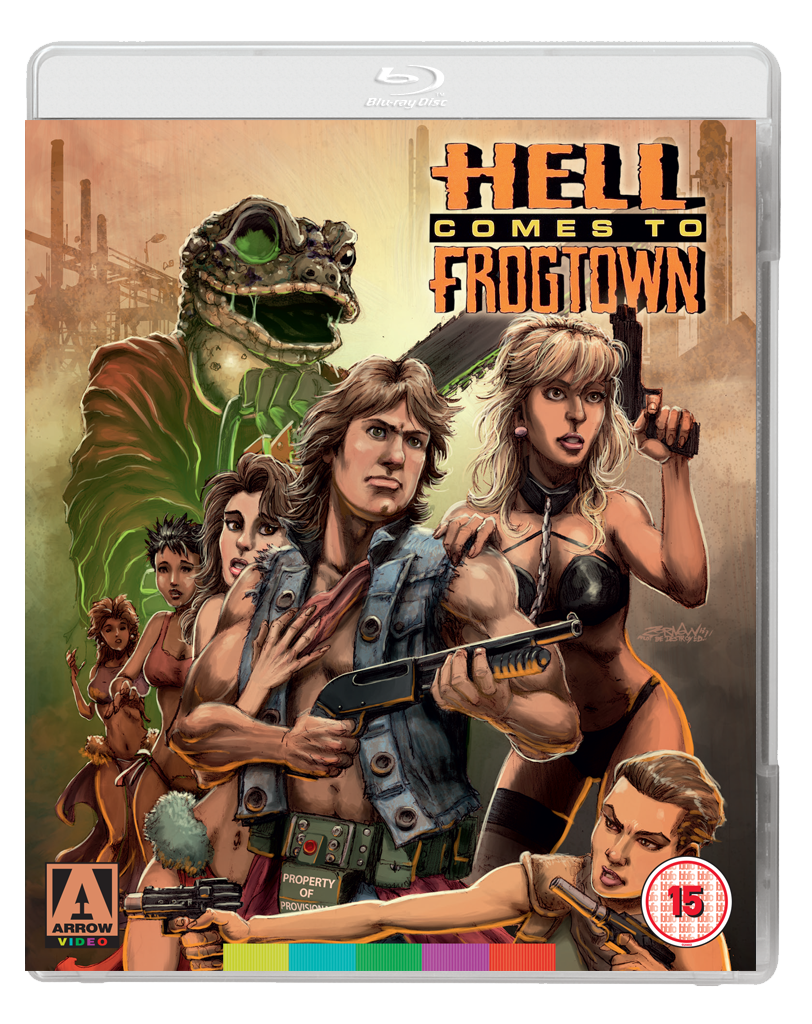 Hell Comes to Frogtown is a classic B-movie. With its post-apocalyptic setting, mutant frog people and, of course, Rowdy Roddy Piper himself, it has all the ingredients you want. And, on Blu-ray, those frogs look better than ever!
Click HERE
The Burning – on Dual Format Blu-ray + DVD on 19 December 2016
One of the most notorious "video nasties", The Burning is easily one of the most impressive slashers of the 1980s. With the Arrow Video release, you can see those Tom Savini effects in a whole new light with a gorgeous high definition transfer and plenty of insightful special features.
Click HERE
The Guyver – on Dual Format Blu-ray + DVD on 19 December 2016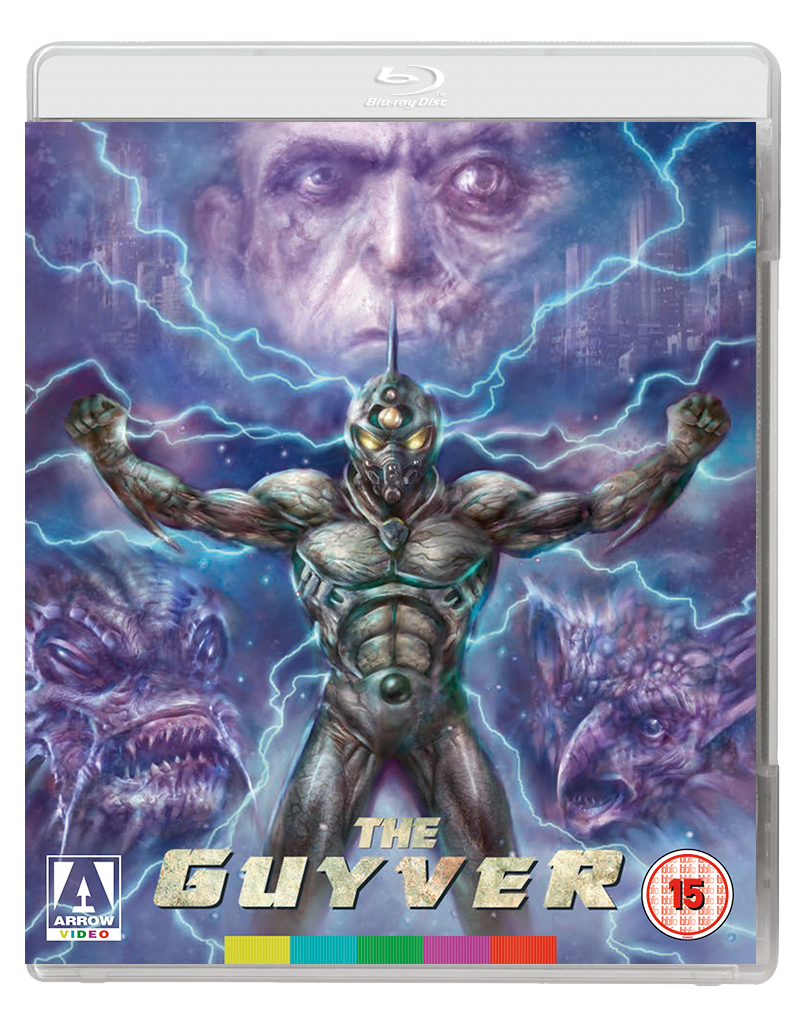 This adaptation of Yoshiki Takaya's celebrated manga series is an effects-laden extravaganza, just as you'd expect from the people behind Bride of Re-animator. This Arrow Video release of The Guyver features a brand new digital transfer of the Director's Cut, making this the definitive version of the movie.
Click HERE